Boilers are built to last, with a life expectancy of up to fifteen years but as with anything, problems can and do occur. This is especially true overtime when it comes to older models. Parts can wear out, and eventually, need repairing or replacing completely causing you a number of problems along the way.
Boiler service cost UK
The average price paid for a boiler service in the UK is £72. Aquatek offer boiler servicing on all makes and models including Vaillant, Ideal, Worcester Bosch and many more. How much either a one-off service or as part of an annual plan will vary, but our boiler servicing prices start from £70.
10 Common boiler issues that would need servicing or repairs
No heat or hot water
Leaking and dripping
Kettling (whistling, popping, bubbling)
Pilot light going out
Pressure problems
Frozen condensate pipe
Thermostat issues
Noise: banging, whistling or gurgling
Radiators not heating up
Boiler switching itself off
There are different types of boilers to choose from, two of the main ones being combi boilers and system boilers. Combi boilers are probably the most cost-effective residential boiler for most homes. They control both hot water and central heating, and their energy efficiency makes them the unit of choice for environmentally-conscious homeowners.
Heating water directly from the mains and whenever a tap is turned on, you can get unlimited hot water whenever you need it. There's no need for a cylinder or water tank, saving you space in your home and cutting down the installation time.
System boilers require a hot water storage cylinder, but not a water tank, and because many of the main components are actually built into the system, your boiler installation will be relatively quick and painless.
Both the pump and the expansion vessel are inbuilt, eliminating the need for header tanks. As there's no need for a tank, a system boiler frees homeowners from worrying about frost damage or leaks, while it also makes them much easier to maintain. Regardless of which type of boiler you have, taking care of it by regularly servicing and having problems fixed quickly and efficiently is so important.
How often should you service your boiler?
It's a good idea to get your boiler serviced every twelve months (annual boiler servicing). However, it's worth checking the manufacturers manual after it's first installed so you can ensure you can keep to the terms of your warranty.
Most boilers come with a five-year warranty as standard, but some boiler providers may offer up to ten years' warranty. However, in order for it to stay valid for that period of time, your boiler should be serviced regularly.
Most boiler manufacturers won't honour their warranty unless your boiler has been serviced by a Gas Safe Engineer every 12 months so it's something to bear in mind. Having to completely replace a boiler is an expensive job, so keeping to your warranty terms and paying a small amount each year to keep tabs on it will work out much cheaper for you overall if something goes wrong.
Contact us for an annual boiler service price.

Why should I bother getting a boiler service?
Not only does boiler servicing spot potentially dangerous issues (such as carbon monoxide leaks, gas leaks and even failure leading to explosions. While this is rarer in modern boilers since they're built to withstand excess pressure, it can still happen and so having professional keep tabs on this each year is a smart move.
On top of this, a boiler engineer can spot small problems before they turn into big ones, helping to keep down costs and anything that could eventually turn into a danger.
Depending on the boiler size you could be paying between £1500 – £3000 for a new model. Take a look at our guide on boiler costs (new boiler cost guide).
Very few of us have thousands of pounds sitting in the bank that we can simply dip into and purchase a new boiler if we need to, so stick with regular servicing to prevent this from happening. Paying boiler service price once a year will be a lot cheaper than splashing out for a new boiler if something goes wrong.

How much does a gas boiler service cost?
As with the cost of anything, your boiler servicing price will vary. If you're in London for example then your gas boiler service will cost more, it's generally relative to the living costs.
However, as a general guide, in 2020 a boiler service should cost £70-90 and that includes cleaning out a magnetic system filter if you have one.
If you have other gas appliances, you can have them bundled in your with boiler service cost and this will reduce the overall price. For example, the service of a boiler, gas fire and hob is likely to be in the £100-£125 range.
Your service package will include a full inspection as well as flue gas tests. However, if there are problems with your boiler, the cost of parts and labour to fix your boiler won't be included in the price
Can I service my own boiler?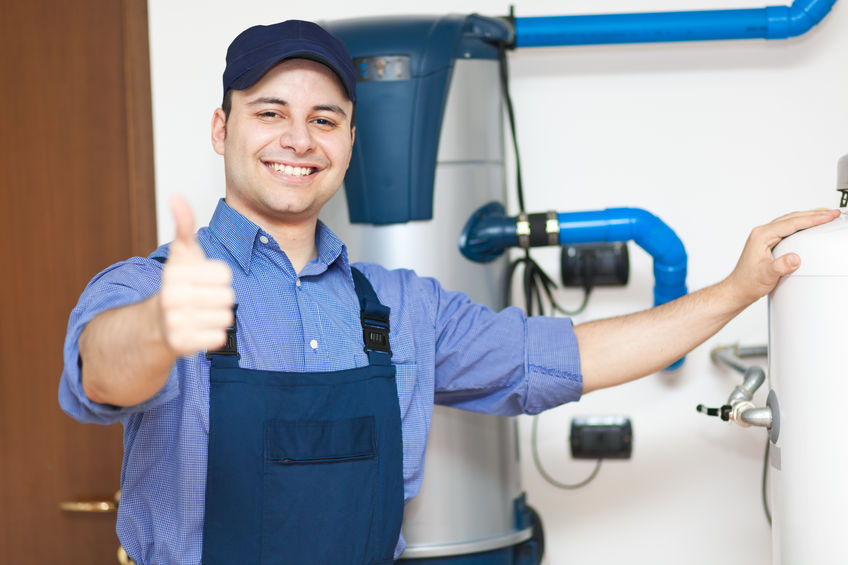 Unless you are Gas Safe registered, you cannot service your own boiler. Dealing with gas can be incredibly dangerous and legally you cannot service the boiler.
If you do unsafe work on a boiler, then you could be fined for endangering lives or causing damage to property, so the repercussions far outweigh the boiler service price.
The only person who should work on your boiler is a trained professional, they should be gas safe registered and this is something you should check (you can do so here).
On top of this, any warranty will only be honoured if the work has been done by a gas safe engineer so if you need to claim on your warranty you can't simply say that it's been properly maintained by yourself.
Should my boiler service engineer belong to any professional body or have any particular qualifications?
Yes, as mentioned above your gas engineer should be on the gas safe register. This shows that they have passed all of the relevant training and education needed to be able to work safely with gas and on boilers. You might have heard of this as being 'Corgi registered', the Gas Safe Register replaced this in 2009 but it's the same thing. It protects the public from unsafe gas work.
Can the cost of a boiler repair be covered by my home insurance?
Unfortunately, it's unlikely that your home insurance will cover your boiler servicing cost since it's excluded from most policies. If you want to insure your boiler, you'll normally need to take out an add-on and put this onto your policy or sign up to a boiler insurance service with a gas company.
Be aware that many will only insure boilers that are up to a certain number of years old though, so if yours is a bit older then you may not be able to get any cover at all. In this instance, getting annual servicing is more important than ever so that problems aren't left to get worse. If you do take out any kind of cover, be sure to read the small print as different companies will vary and it's crucial that you know exactly what is and isn't covered.
What should I ask my boiler engineer for?
When you're getting any kind of work done on your boiler, either new parts or a simple servicing then always get receipts. If you do need to claim on your warranty or on any kind of insurance plan then these will prove that the work was carried out by a licensed professional, within the terms of your policy.