Picking the right boiler for your home is very important. Whether you're replacing one that's broken or need to get a new one that works better for your property, it's a task that needs plenty of research. Boilers aren't cheap after all, and you want a central heating system that's going to provide everything you and your household needs on a daily basis. But what boiler size do you need? Most of us will have little knowledge of the variety of boilers out there, let alone what each one can do to benefit the home. So with that being said, here are some tips on picking out a boiler size that's perfect for your property.
What Size Boiler Do I Need?
There are different types of boilers for your home, whether it's a combi boiler, a regular one, or a system boiler. The sizes will vary depending on what your home needs in order to heat your home effectively not just heating to your radiators but also for your hot water supply. Combi boilers as an example can range from a 24kw to a 42kw, and the number of kilowatts needed will depend on your home's size and the demand your home expects when it comes to the heating. The more individuals living within your home might also influence how effectively your boiler is heating up water.
Choosing The Right Size Boiler For My House
The right size boiler will depend largely on the size of your property. So whether you've got a 2 bedroom flat or a 5 bedroom house, the boiler is going to have to be effective for that space specifically. We've broken the typical sizes down in relation to the size of the property so that you can figure out what category your home sits in. This will give you a fair indication of what boiler size is going to fit best for your home.
Flats/Apartments & Small Homes – Typically, if your home has around 10 radiators throughout the home, then you will likely require something on the lower end. It's probably best to aim for a boiler anywhere between 24 to 27kw.
Medium To Large Homes – With medium to large homes, you're best looking out for 28-34kw boilers. This is because you are likely to have around 3-4 bedrooms and on average, that equates to 15 radiators, a bathroom, and usually an en-suite.
Large Home – A large home is going to require the biggest boilers, and these are usually around 35-42kw. The bigger your home gets, the more it needs to cater for the increase in radiators and additional bathrooms that need hot water.
Why Is It Important To Have The Right Size Boiler
Picking out the right boiler is key to making sure your home is being heated efficiently. One of the problems that can be presented when it comes to the wrong size boiler for your property is that it can waste energy. If you're trying to save money and to help the environment at the same time, then you want to choose the right one. Long delays can also occur when it comes to hot water reaching your home's outlets, and that can be a problem if you have too small of a boiler for the size of your home.
The last thing you want to do is to waste your money on utility bills. There's nothing worse than having to wait for long periods of time in order to get home water flowing through your taps. So with this being said, picking the right boiler size is essential.
How To Calculate What Size Boiler Your Home Needs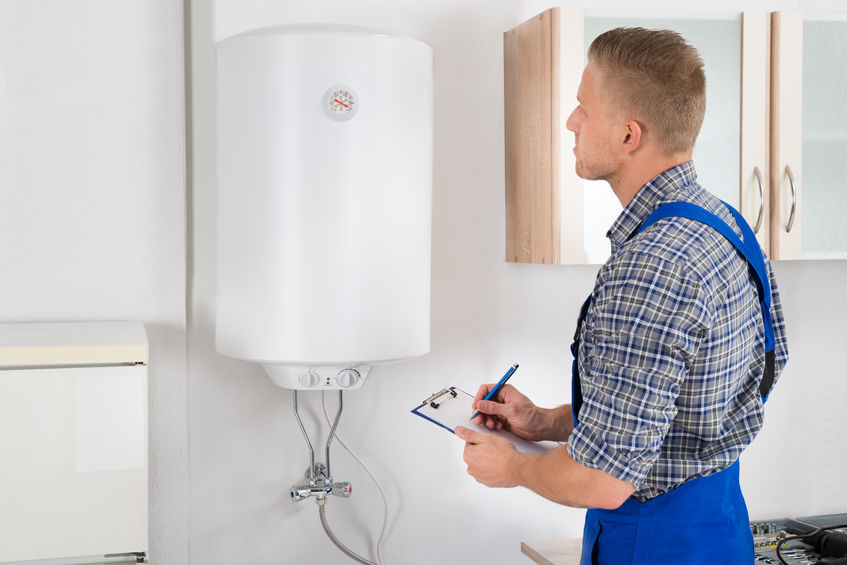 Getting the right boiler size relies on a number of factors to be considered. To effectively calculate the size of the boiler you'll need, it's important to look at the following criteria:
The type of boiler you want. This could be a system or regular boilers that store your hot water in a cylinder and thus making it better for those properties with multiple bathrooms.
The total number of radiators. This is important because you want to ensure that the boiler's capacity can reach all the radiators around your home, no matter how many there are.
The number of bedrooms. An important part of your home is the bedrooms, and therefore, it's important to add this number to the mix to figure out the right boiler size for your property.
The number of bathrooms. Bathrooms are very important because the more you do have, the more efficient your boiler needs to be in order to provide that instant hot water as fast as possible.
The number of people living in the property. How many people live in the property? The more occupants, the greater the demand will be.
As mentioned earlier, it's worth counting your radiators as this will give you a good indication of what kilowatt you need. If you're struggling to make the right decision, then it's certainly worth asking the professionals what they believe is going to be the best boiler size for you and your property. They can help assess your living situation, the size of your property, and the demands that are required on a daily basis for your household.
Types Of Boilers You Can Choose From
There are a few types of boilers that are worth knowing about when it comes to picking your boiler size. Each one provides something a little different and is therefore worth knowing about in order to make an informed decision and which one would be best for your home and household. There are three main types of boilers, as mentioned briefly above. Let's go through the three options and how they can benefit you and your household.
A combi boiler is a single unit, and this will generate both the heating and hot water for the home. There are no hot water tanks needed, and so that makes it a lot easier to have in your home, should you be lacking in space. The advantage of picking this boiler is that it will obviously create more space, especially if you're removing an old hot water tank. It lowers your maintenance costs, and there are no long wait times for your hot water. The disadvantages, however, are that they down work well in properties that have poor water pressure or flow rates. They also run the risk of being oversized if you don't have the right piping within your home.
Regular Boiler (Heat Only)
A regular boiler is often referred to as a heat-only boiler or conventional boiler. It provides heating directly to the radiators themselves and uses a cylinder to provide the hot water. It works on an open-vented system, and usually, you'll have the tank stored in a cupboard or loft space. They can be good because they're usually low cost to replace and they're the cheapest type of boiler you can buy too. However, there are lots of issues that can occur, and it's also something that will take up space in your home. That can be difficult for those who live in a property with limited space.
Similar to regular boilers, a system boiler withs with a hot water cylinder, the only difference though is that it's not open-vented. This means that unlike a regular boiler, where the tank would be kept in the loft, all of the components are integrated into the boiler itself, which is a lot more efficient. This is a great way of saving on space, rather than having it all kept separate and taking up lots of room. These are the modern versions of a regular boiler and are good for keeping up with the demands of a household that has a high demand for hot water. So if you're household is big or/and they take lots of showers, this will certainly be a good boiler for you. There are a few downsides, like the other boilers. They do require more space than a combi boiler and the good hot water flow will depend on how good your water pressure is. So if your water pressure isn't great, then you're not going to get the best out of this boiler in particular.
Picking a boiler size is a lot more complex than you think, and it's something that you want to really think about before making the decision. Think about the type of boiler that is going to be suited best for your household, and then once that's decided on, you can go onto considering the boiler size. Be sure to use the calculated method of figuring out how many kilowatts you'll need when it comes to your boiler. 
If you have any problems figuring that out or you want a professional opinion, then it's definitely worth getting the professional assistance. Boilers aren't cheap, so you want to make sure that you are making the correct decision in which type of boiler and size is going to suit you the most.