Types of boilers 
When it comes down to choosing the right boiler for your home, there are various boiler options to keep in mind and consider. There are three primary boiler types: combi, system and heat boilers, but different factors depend on which one will be best for you and your home.
What type of boiler do I need?
Things that should be taken into consideration when it comes to choosing a domestic boiler system include the size of your property, as well as the water pressure in your area, the amount of space you have, the type of property and the number of bathrooms you have. It is also essential to decide if you want to keep the same system that already exists in your home or change to another one which may be better. From a cost and practicality point of view, it is best to keep the same system; however, you may have different needs that your current system can no longer cater to.
To help you decide, it is essential to know more about the different types of boilers that are currently available on the market and the pros and cons of each one.
Summary of boiler types
Combi boiler
There are no hot water tanks when it comes to combi boilers as they produce instant hot water on their own. They are single units that generate both heating and water for the home.
System boiler
A system boiler has the same components as a combi, and are commonly found in newer, more modern homes, but don't have their own hot water production like a combi. They work with steel hot water cylinders.
Heat boiler
Heat boilers are your common, regular ones which only provide you with heating and work alongside a hot water cylinder. These are generally located in the airing cupboard.
What is a combi boiler?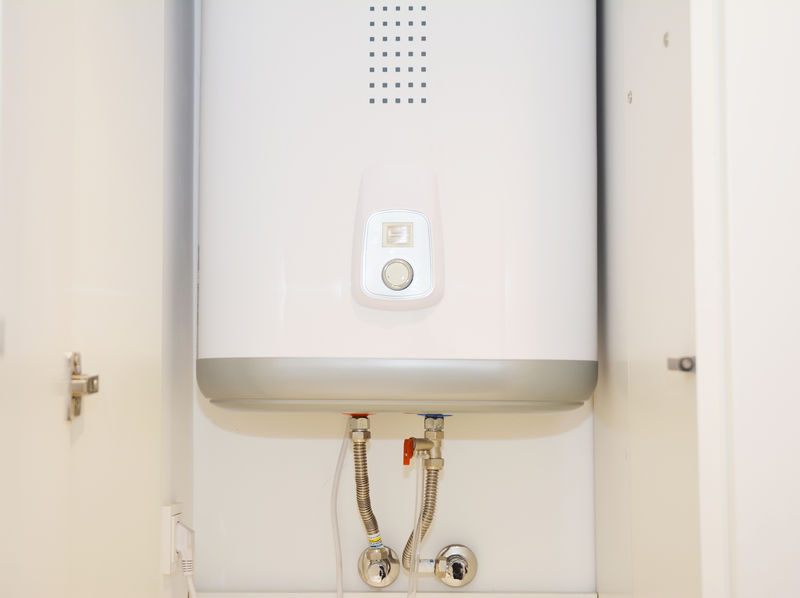 The most cost-effective of all of the residential boilers, a combi controls both the central heating and hot water, making it a popular choice for homeowners who are environmentally-conscious and aim to be more economical. The boiler efficiency ratings rank a combi boiler as one of the highest types on the current market, and they save valuable space as well as reducing heating bills. There is no need for a water tank or cylinder, which simplifies the installation process and cuts down the time. You can get unlimited hot water instantaneously whenever you turn the tap on as it heats it directly from the mains via an integral heat exchanger.
Advantages
Instantaneous hot water whenever you turn the tap on
Compact and saves on valuable space in the home
The water is delivered straight from the mains
Reduces energy bills
Lower risk of pipes freezing
Easier maintenance thanks to less pipework
Disadvantages
Some negatives that you may want to consider
Not the best option for larger properties
Leaks can cause a loss of water pressure
Not ideal for properties with low water pressure
Good mains pressure is required
There is a reduction in hot water flow if you want to run two baths or showers simultaneously
What is a heat-only regular boiler?
Also known as a traditional, regular or conventional boiler, a heat-only boiler contains a water storage tank, as well as a cylinder. They are an excellent choice for larger households thanks to their ability to supply large volumes of hot water to more than one bathroom, and they also provide heating directly to radiators. A heat-only boiler can also help reduce your energy bills and carbon and ecological footprint thanks to being adaptable to solar heating systems. It is good to note that these units work best in properties which already have traditional heating systems in place, and any changes that might be necessary are likely to be extremely minimal.
Advantages
Benefits include
Great for homes that are in low water pressure areas
Energy-efficient and compatible with solar thermal systems
Cheapest boiler type to buy, and low replacement costs
Work well with older radiators and traditional heating systems
Disadvantages
Some negatives that you might come across include
They are not very compact
As it needs both a cylinder and tank, the installation process can be more complicated compared to other boiler types and, therefore, more expensive
Only the boiler is covered by the manufacturer guarantee, leaving you vulnerable to lots of different parts being subject to replacement for the full price
Hot water may need some time to warm up and isn't available on demand
What is a system boiler?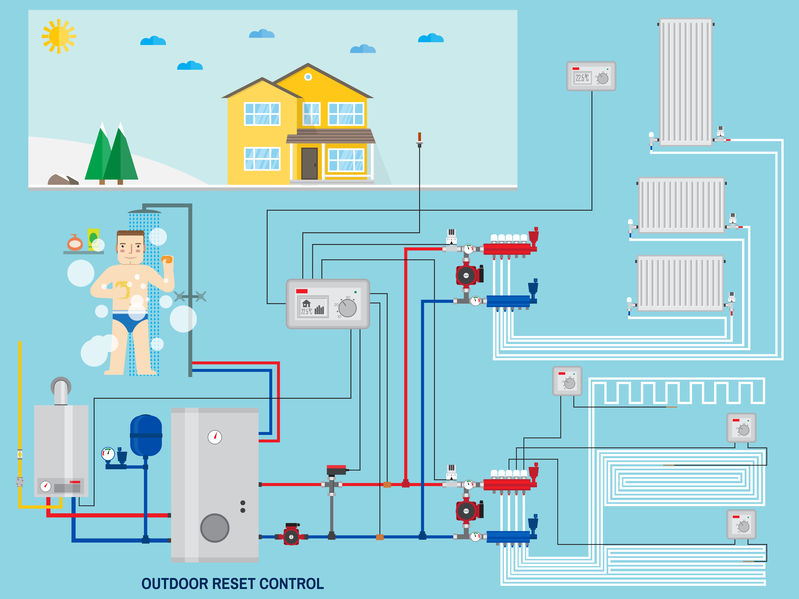 System boilers are perfect for properties that have more than one bathroom. They don't require a water tank but a hot water storage cylinder only and are great for larger homes that have multiple bathrooms, or if there isn't much space for a tank. The boiler installation process for a system boiler is relatively quick, as the majority of its main components are already built into the system. The expansion vessel and the pump, are also already built-in, which eliminates the further need for header tanks. A system boiler liberates homeowners from having to worry about leaks or damage from frost, due to their being no tank, which also makes it easier to maintain.
Advantages
Benefits include
A constant supply of hot water
Your running costs will be more economical
Compact design created to save space – perfect for smaller homes
They are a great energy-efficient option as they are compatible with solar thermal systems
A good choice for properties that use a lot of hot water
A good range of cover from the manufacturer, including warranty's, thanks to the greater choice in integral boiler components
Disadvantages
Unfortunately, some of the negatives include
They require more space than for example a combi boiler, and an appropriate and convenient location needs to be found for the cylinder
If water runs out, you may have to wait for hot water to reheat
How much water you can use is dictated by the size of your tank
Insulation is required to stop heat loss
If you have insufficient water pressure, then the internal flow rate, as well as good hot water flow, will be poor.