If you are planning to sell your property in the near future, a boiler certificate is a must. You also need a certificate if you rent a property to tenants. With that being said, below, we will explain everything you need to know about gas safety certificates in further detail.
What is a boiler certificate?
A boiler Gas Safe Certificate will confirm that your boiler has been installed by a qualified heating engineer. After you have had a new boiler installed, you should receive a copy in the post within a few days. There is also a Boiler Service Certificate, which acts as proof that your service has been carried out by an engineer who is Gas Safe registered and that your boiler is safe to use. You will only be able to receive this certification from a Gas Safe registered engineer.
Does a new boiler need a gas safety certificate?
It is not a legal requirement to have a Gas Safety Certificate unless you are a landlord. If you let out your property, it is your responsibility to make sure that all gas appliances are checked and that they are safe to operate. You also need to obtain a CP12 certificate. A Gas Safety certificate is part of the law in the UK for landlords. It will prove that all of the gas appliances that you have had installed on your property are fit for purpose. You will need to make sure you have a yearly Gas Safe inspection, as this is also a legal requirement for landlords in the UK.
How do I get a replacement boiler certificate?
You should be able to order a replacement for just £6 via the Gas Safe Register. To do this, you will need an email address, as the replacement will be sent to you electronically. To order the replacement, you will need to input a few details. Once the company has confirmed your address, check the details and order the certificate. If the address details you provide do not come up with a match, you will need to get in touch with the Gas Safe registered business who carried out the work to check whether or not they have notified the Gas Safe Register.
Building regulations for boiler installation
There are a number of different building regulations you need to be mindful of if you are getting a new boiler installed. Firstly, it is essential to hire a qualified, Gas Safe registered engineer to install the boiler. Aside from this, boilers should only be installed if they have a minimum of 86 per cent efficiency for gas boilers or 85 per cent efficiency for oil boilers.
Aside from this, there are regulations that impact where the boiler can be positioned in your home. For example, there needs to be ample space for an engineer to be able to access the boiler.
There are also regulations concerning the position of the boiler flue and specific rules for oil-fired boilers. So, make sure that you are aware of all of the rules that are in place before having a new boiler installed.
Do you need a boiler certificate to sell a house?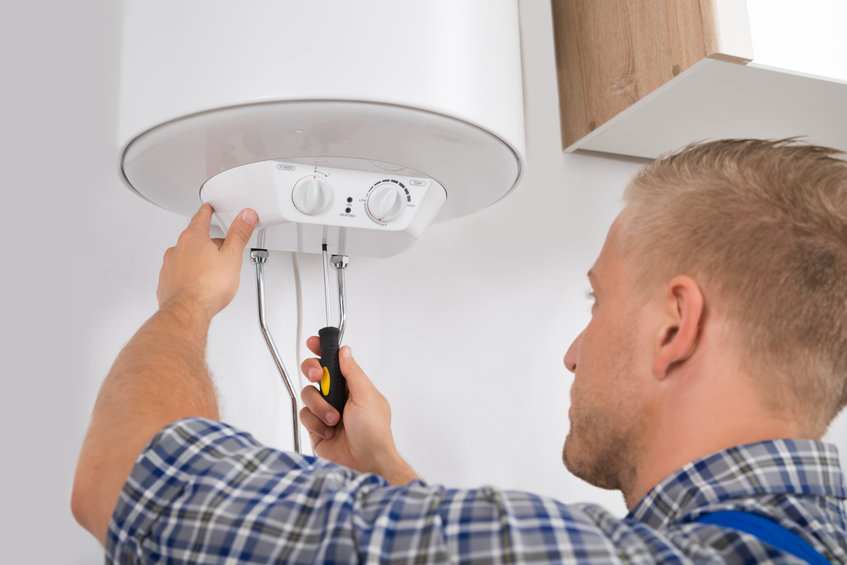 If someone is thinking about purchasing your home, they may ask for a copy of your Gas Safe Certificate. It is important to provide this, otherwise, you may run into a few problems. Buyers may even pull out of the sale if they cannot confirm that the boiler is safe and has been professionally installed. If you have lost your gas safety certificate, you may be worrying, but don't worry; it is possible to get a replacement. We would recommend that you do this before you put your property on the market so that you are fully prepared.
What is the boiler certificate cost?
The cost of a boiler certificate will differ depending on the company you use and your location in the UK. Typically, you can expect to pay between £60 and $90 for a gas safety check. Please note that this price is typically for properties with one boiler and one fireplace or gas hob. If you have additional gas appliances, you can expect to be charged approximately £10 for each one.
How long does a gas safety certificate last?
Your Gas Safety Certificate will last for twelve months. If you are a landlord and you rent your property out, you need to make sure that you have a valid certificate at all times. As a consequence, it is important to make sure that you have an annual gas safety checkup at all of your premises so that you can be issued with a new and valid Gas Safety certificate.
Gas safety certificate example, what's included?
You may be wondering what a gas safety certificate looks like and what sort of information you can expect to be included in this. You should find the location of every appliance or flue that has been checked, as well as a description of them. The name, signature, and registration number of the engineer who has carried out the check should also be featured.

Aside from this, the date of the check must be included, as well as your name and address. There should also be information regarding any safety defects, as well as the actions that need to be taken in order to rectify these issues.
Contact Aquatek for New boiler installations or servicing
If you need a new boiler or you are looking for an experienced team to provide you with boiler servicing to protect the longevity of your current boiler, please do not hesitate to get in touch with us today. Simply dial 0800 328 4329 to speak to one of our friendly and experienced team members. Alternatively, you can send an email to info@aquatek.info and we will get back to you as soon as possible. With over 35 years of experience in the industry and work satisfaction guaranteed, you can be sure you will be in safe hands.