If you've noticed a patch underneath your boiler, or water dripping for a while, then you most likely have a leak. This could be for a number of reasons but ideally, you need to fix the leaking boiler as soon as possible. A leaking boiler could cause damp or mould. To avoid any potential damage to your property or your neighbours', turn off the water supply and contact a technician.
There are some issues you'll be able to fix yourself if you're brave enough. Often internal leaks are caused by problems with installation or corrosion, in which case you'll need a heating expert. Here are some of the main causes of a leaking boiler and how to fix it.
Incorrectly installed pipework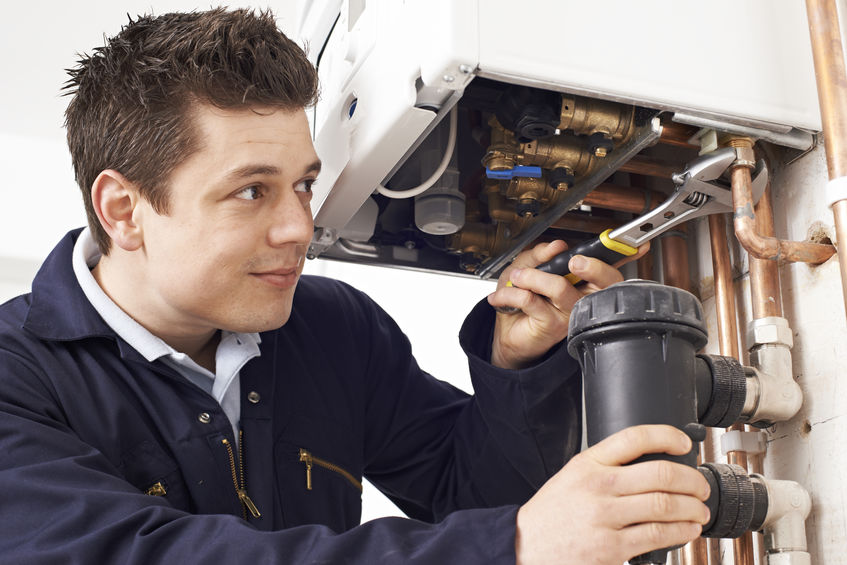 You're most likely to find a leak in the pipework somewhere. If your boiler has only been recently installed, then perhaps certain joints on the pipes weren't fitted properly on the day of installation. Badly installed pipework can cause water dripping from boiler. You'll most likely see evidence of this by your boiler leaking water from underneath.
→ How to fix it
Call the technician who installed the boiler and they should return as soon as possible to fix any mistakes. This is quite a common problem in new boiler installations and even experienced heating experts don't always see the signs for potential leaks. It's not worth trying to fix the boiler yourself in this case, unless you happen to be a qualified gas engineer. Put a bucket or bowl, or some cloth to catch the water in the meantime while you call for assistance. You can also try feeling around the pipeworks for wetness, to determine the origin of the leak.
Corroded pipework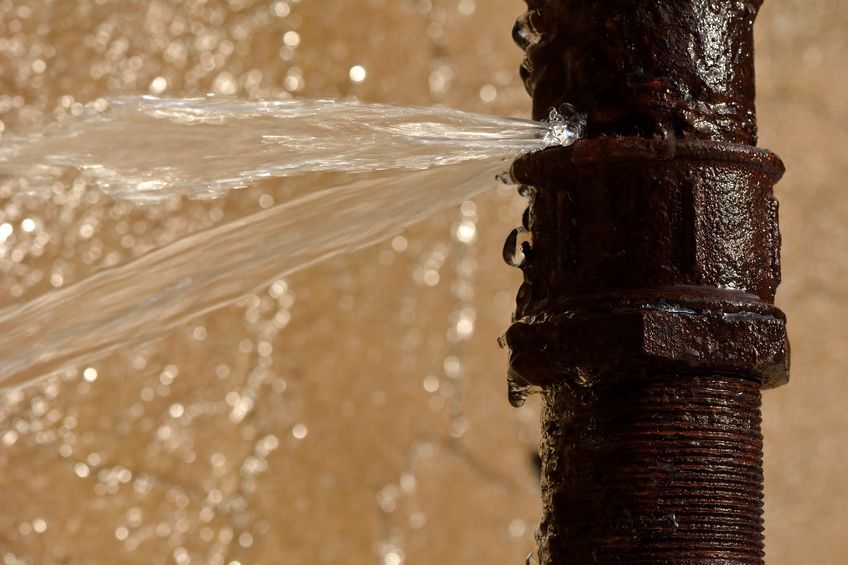 This is another common problem. After a while, your pipework could become corroded over time due to the constant passing of water mixed with metallic debris in the system. This weakens the pipes and causes the boiler to start leaking water. You'll be able to tell this just by looking at it. If your boiler looks cracked and worn then the years have started taking their toll.
→ How to fix it
If your boiler is over ten years old then, unfortunately, it's probably on its last legs, certainly if it's corroded. If the corrosion has started causing you problems then it's definitely time to replace your boiler. Call an expert to inspect the condition of your boiler, and look into getting a new one installed.
High pressure
Boiler pressure needs to be monitored and regulated. Boilers don't do well under pressure, in fact, if the pressure is too high then this could cause some serious damage. What happens exactly is the pressure release valve (PRV) will discharge excess water or parts internally will fail completely. This is often the reason behind water dripping from boiler.
Your boiler should have a pressure gauge on the front. You can check this to make sure there aren't any pressure issues. For combi and system boilers, this pressure gauge should be at approximately 1 bar within the green section. Anything over that means that the pressure is too high and it needs to be fixed.
→ How to fix it
You can reduce the pressure of your boiler yourself if you want to. You'll need to "bleed" the system. Before you start, check the filling loop tap, this is the silver pipe sticking out underneath your boiler, is firmly closed. It should have little tap switches on the top that need to be shut tightly.
Once you've checked this, you'll then be ready to bleed your radiators. Take a bleed key and loosen the nut on the radiator, and you'll notice water from your system coming out. This releases the necessary pressure, and you can do the nuts back up. Always contact a technician if you're unsure.
General system wear and tear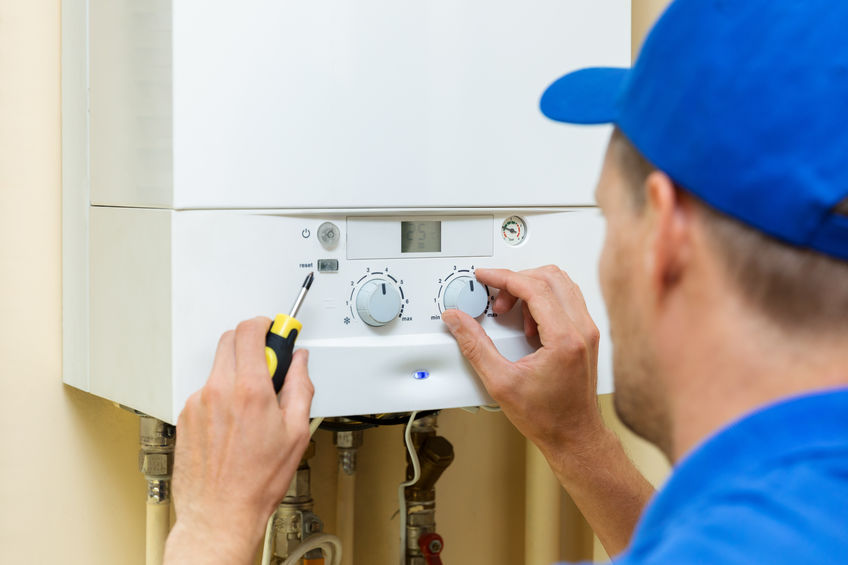 As with any appliance, boilers age and get worn out over time from long-term usage. In time, the metal system can become damaged by the repeated heating and cooling of water, and eventually crack. Cracks can cost a lot to repair and it's usually worth having the whole thing replaced. The more corrosion and damage to the system, the more likely it is you'll have leaks.
→ How to fix it
Keep on top of maintenance checks. Have a look at the insides of your boiler once a year at least, or if you have a leak. You'll be able to see any cracks or corrosion easily, depending on the severity, you'll probably need a new boiler if these are causing leaks. Contact a boiler company to give you a quote online.
Faulty heat exchanger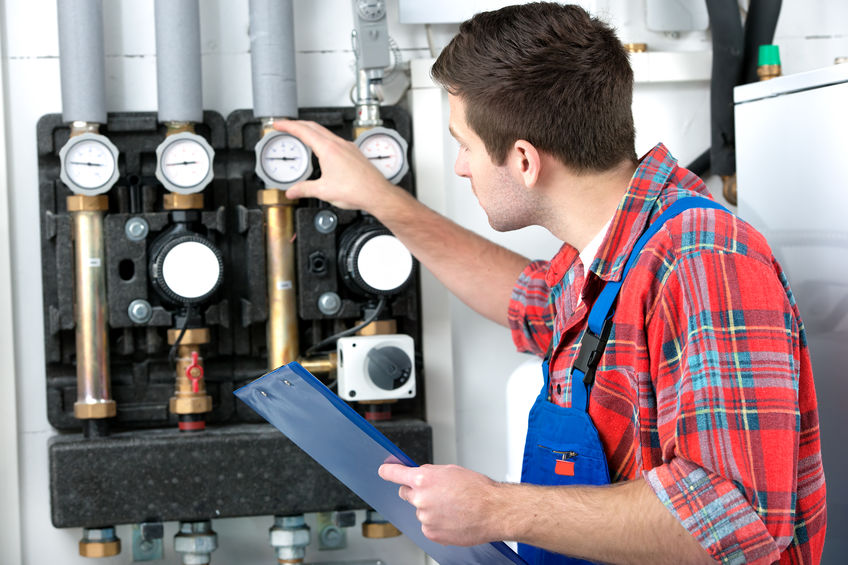 The heat exchanger is one of the most important features of your boiler, and not to mention the most expensive to replace. These often fail over time due to cracks and corrosion as well, and particularly in cheaper low-quality boilers.
→ How to fix it
These need to be inspected by a qualified gas engineer. If your heat exchanger is faulty and needs replacing, you'll probably be better off cost-wise if you get a new boiler.
Broken seals on internal parts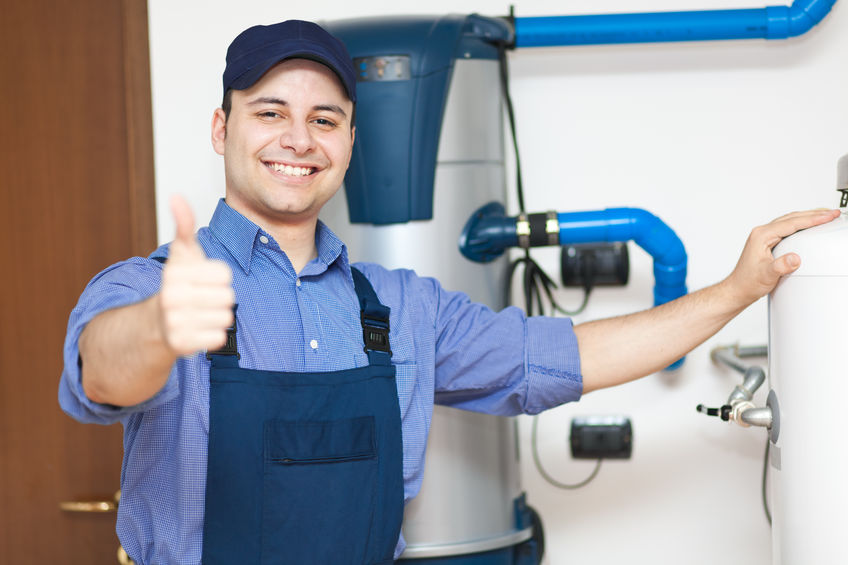 Broken seals on joints and internal parts can also be a common cause of a leaking boiler. These can also succumb to wear and tear or decay. If the seals between pipes break then this can cause severe leaking.
→ How to fix it
You can check the seals yourself if you like, but it's advisable to call out an engineer straight away. Repairing these can be delicate work. Small leaks however, can be fixed quickly and cheaply.
How to prevent boiler leaks
Unfortunately, all boilers have a shelf-life so you can't prevent them from eventually giving in to wear and tear. The best thing to do is to make regular checks to the piping joints, seals, and the pressure gauge. Often system or chemical flushes are also offered with installation, which can help extend their life expectancy. With regular maintenance your boiler can last longer.