It's no secret that more homeowners in Britain are adopting "smart" heating controls where they can control their heating and hot water needs from a smartphone app. Two of the biggest names in the smart heating controls market are Hive and Nest.
Which is better: Hive or Nest? If you're thinking of having smart heating controls in your home or a property you own, you're probably wondering which of the two is the best thermostat for your needs.
Benefits Of Having A Smart Thermostat
Arguably one of the biggest reasons to have a smart thermostat is to minimise the energy you waste in your home. The trouble with conventional heating controls is they aren't very intuitive in their operation.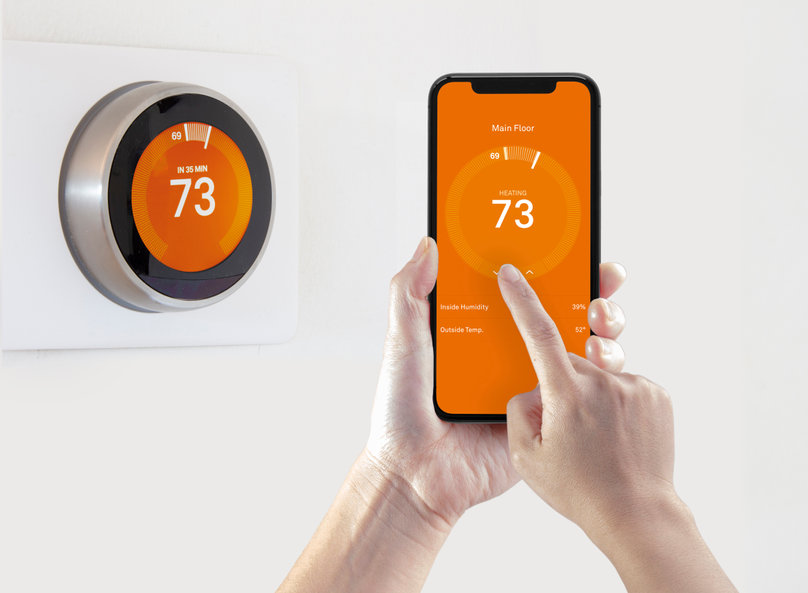 When you use a conventional thermostat, there are few adjustments and settings you can make. In contrast, smart thermostats like Hive and Nest offer a wealth of features to help you optimise your home's heating and hot water – and save you money on your energy bills.
Smart thermostats will also help you lower your impact on the environment. When you use less energy to heat your home and produce hot water, you'll be contributing fewer CO2 emissions. In short, you'll be choosing an effective way to reduce your carbon footprint.
Nest Vs. Hive
As mentioned, the two leading names on the smart home thermostat market are Nest and Hive. When making a Nest v Hive comparison, there are several factors you need to consider before you can determine which is the right choice for you.
Learning Mode
The Nest wireless thermostat has a "learning mode", which means it can program itself to match your household's habits.
Geolocation
When doing a Hive vs Nest comparison, you'll be happy to know that both systems offer geolocation functionality. That means it can use the GPS on your phone to determine when your home is empty or not.
Motion Detection
Another of the Nest benefits is how it can use motion sensors to know when you leave or enter your home to adjust the heating according to your needs.
Multi-Zone Controls
Did you know that both Nest and Hive thermostats can create multiple zones in your home, allowing you to heat only the spaces that are currently being used?
Compatibility With Voice Assistants
Does Hive work with Alexa? A feature that both Hive and Nest smart thermostats offer compatibility with voice assistants such as Amazon Echo and Google Home.
Is A Smart Thermostat Energy-Efficient?
One of the thoughts on your mind when looking at this Nest vs Hive thermostat comparison will undoubtedly relate to energy efficiency. Are smart thermostats energy-efficient? The simple answer is yes.
Firstly, you can make a myriad of adjustments to your Hive Active Heating or Nest Heating setup. For example, you can specify the temperature your heating system should start operating, when it should stop, and whether to skip specific days.
Secondly, using your smartphone, you can adjust the Hive Active Heating thermostat or Nest controller to do things like warm up your living room when you get home and heat your bedroom when it's nearer to your bedtime.
Those adjustments and more mean that smart thermostats are energy-efficient compared with traditional heating controllers.
Can I Use Any Thermostat With My Boiler?
As you can appreciate, many different makes, models and types of boilers exist in people's homes. The boiler you have will ultimately determine whether you can use a Hive type heating control or a Nest radiator thermostat.
Both Hive and Nest smart thermostats work with gas, oil, LPG and electric boilers. However, Nest has the edge in the best smart heating systems UK stakes as it can additionally support air and ground source heat pumps and biomass boilers.
Both solutions also work with domestic hot water tanks, albeit in different ways. Nest offers hot water temperature control, whereas Hive only lets you turn the system on or off without any temperature control.
Combining a Hive or Nest installation with a new boiler will often make sense for maximum efficiency, cost savings, and CO2 impact if you have an old boiler.
Hive Thermostat Installation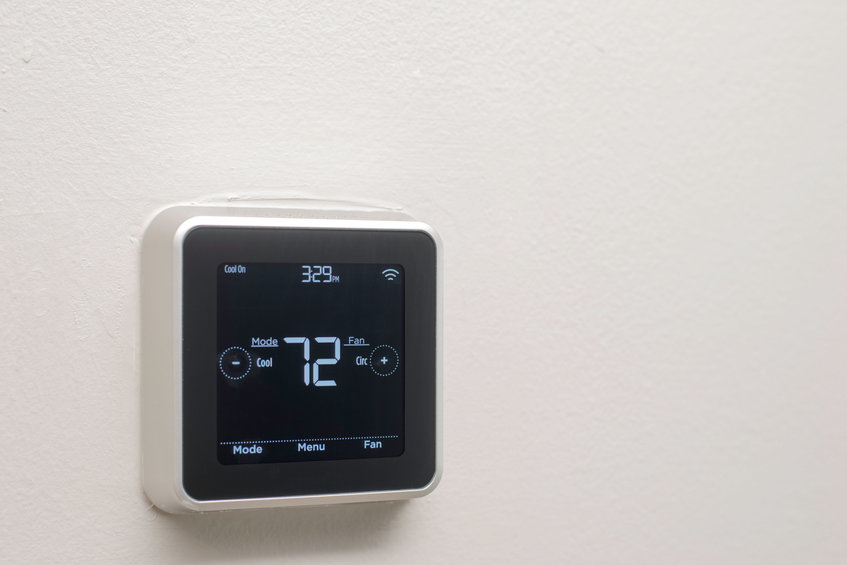 When it comes to a Hive installation, you might be wondering what the process is like for the complete Hive thermostat installation. The truth is, if you're an avid DIYer, you could install it yourself.
However, Hive Home recommends using a Gas Safe engineer or having British Gas install the solution for you. The latter is because Hive is technically a British Gas wireless thermostat, as British Gas owns the Hive brand.
You should also check the Hive boiler compatibility list before buying and installing the system. After all: the last thing you want is to invest in a Hive heating control system and find it's incompatible with your current setup.
Most people get Hive for combi boiler installations as most homes in the UK have combi boilers.
From a financial perspective, the Hive installation cost can be up to £250 without installation. If you ever needed a replacement Hive thermostat, it's around £179.
You can also combine your Hive room thermostat installation with other Hive products like the View, an indoor Wi-Fi security camera. It's possible to choose from the different Hive view colours available to match your home's decor.
Nest Thermostat Installation
As with Hive, the Nest heating installation can get carried out by a competent DIYer or a Gas Safe engineer. Nest recommends you have a Nest Pro installer complete your Nest thermostat installation.
The Nest boiler control thermostat setup is compatible with more boilers than Hive, so you shouldn't have any issues – especially if you use air or ground source pumps. Your existing boiler setup will ultimately determine which is best Hive or Nest.
In terms of cost, a Nest thermostat is slightly cheaper than Hive at around £200 on average without installation. However, multiple Nest thermostats will increase the price you pay.
Types Of Thermostats
Aside from smart thermostats like Hive and Nest, other options exist like the Honeywell Evohome, Drayton Wiser Multizone, and the Netatmo Smart Thermostat.
If you didn't want a smart thermostat, you could stick with programmable room thermostats or other solutions like manual room thermostats.
Contact Us For A Smart Thermostat Quote
If you'd like to learn more about Hive and Nest smart thermostats, contact Aquatek today for a free, no-obligation quote.