Gas and electricity prices have risen in recent years. According to the most recent data (Dec '21), the average UK homeowner spends between £1,268 and £1,2771 per year on energy expenses. With the new energy price set in April 2022, the average UK household bills are set to rise as much as double per annum. This has left people questioning how to save money on central heating. 
Since late 2021, various energy suppliers have gone bankrupt as global gas demand and prices have skyrocketed. Market analysts currently advise against switching suppliers until prices stabilise. This has left many households stuck with their current price and no other choice than to look at how to save on heating and ways to cut heating costs.
With the cost of gas still unknown, now is a better time than ever to consider strategies to save energy in your home. One of the most effective methods to accomplish this is to examine how we heat our houses and the clever way to save money on heating bills. 
So, what is the best way to save money on heating bills? We're going to look at some often asked questions about central heating and give you some great advice on how to save money this winter.
Should I Have My Heating On Low All The Time?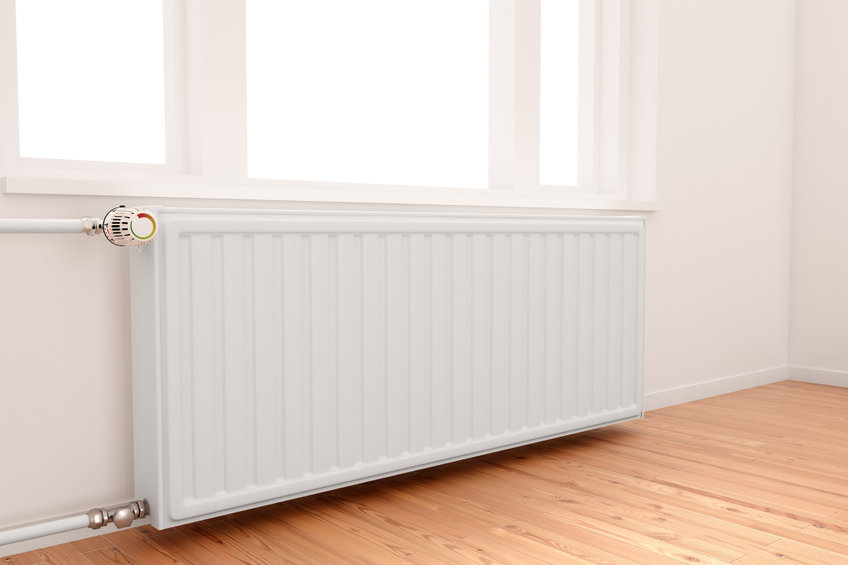 If you're concerned about growing heating bills, you're undoubtedly wondering, 'How long should I leave my heating on?' Is it less expensive to have the central heating on low all of the time? Is it more costly to turn on and off the heating?'
Saving money on your heating bill is about more than just whether your heating is turned on or off.
The on/off argument is extensively debated and rarely agreed upon, however, specialists from the Energy Saving Trust showed that leaving the thermostat on low all day isn't cheaper.
In reality, just using the heating when necessary is better for your financial account overall because you save energy.
Is Your Boiler Working Properly?
Although this time of year you may start to use your boiler a little less, you need to think about how it performed throughout the winter. Are you hoping that it will last next winter? Or sitting there reading next winter arriving because it hasn't been over reliable this winter?
When considering ways to save money on your heating bills, there are a few questions you should ask yourself about your boiler:
Age Of Your Boiler
What is the age of your boiler? If your boiler is more than 10 years old, it is likely to be less efficient than newer models, which might cost you a lot of money in the long term.
What Type Of Boiler Do You Have? (condensing or standard)
Do you have a condensing boiler or standard boiler? Condensing boilers are considered the most efficient, however, standard boilers are very rarely over 80% efficient. When looking for ways to cut heating costs you must take this into consideration as a standard boiler could have a huge impact on the cost of your energy consumption.
When Was Your Last Boiler Service Or Maintenance?
When was the last time you had your boiler serviced? A yearly boiler service can help to ensure that your boiler retains maximum efficiency for a longer period.
Do You Have a Boiler Cover?
Regardless of how well you follow up with boiler maintenance, if your boiler fails, you may be left without heating and hot water. Nobody wants to think about that at this time of year. Finding and calling a gas-safety qualified expert to come out and replace parts (or perhaps your entire boiler) may be costly, so checking into homeowner care plans or boiler cover could help to protect your finances in the future.

Clever Ways To Save Money On Heating Bills And Save Energy!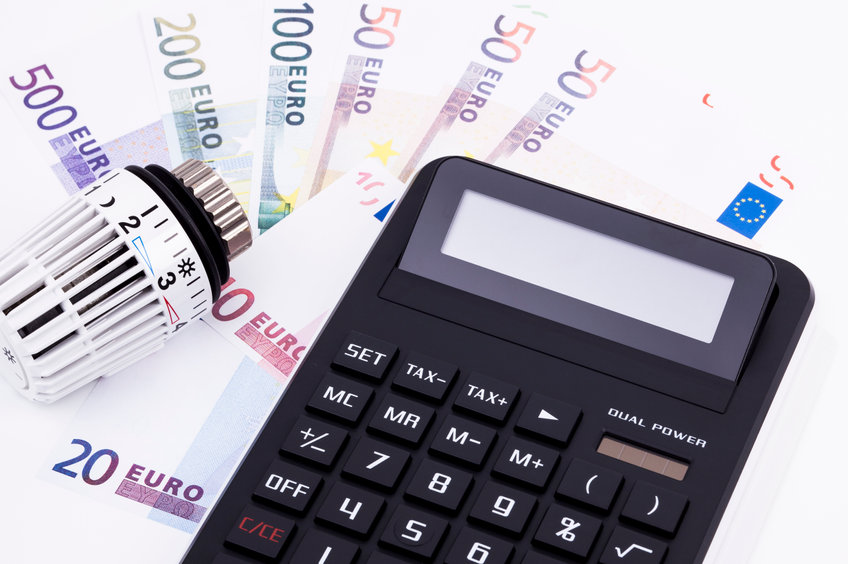 Let's look at what you can do to lower your energy consumption and save money on your heating expenses this winter.
Layer clothes, hot drinks & blankets
Maybe it's not quite chilly enough to turn on the heating systems this time of the year – or maybe it is, but you're stubbornly refusing to turn it on for as long as possible – in any case, wrapping up and having a nice drink should help you keep warm. A hot water bottle, a blanket, or both can't hurt either. This will help save you money on heating bills, but make sure it doesn't get too cold or you'll have to deal with frozen pipes!
Temporary insulation
Insulation is critical to lowering your heating bills. Heat can escape from your home if it's properly insulated. As a result, your boiler will have to work more, increasing your heating expenditures. As well as traditional cavity wall and loft insulation you should also consider using temporary insulation. Although it may not be the best to look at, it is effective and is one of the best ways to cut heating costs. 
Options include: 
Window insulation film
Bubble wrap
Magnetic window installation
Thermal curtains
Defend Against Draughts
First, locate the problem spots in your home where draughts are causing problems. After that, there are a variety of things you may do to prevent draughts in various regions of your home.
Windows
If your windows are the source of the problem, you can obtain draught-proofing strips for the frame, however, brush strips are more suited for sash windows. Closing heavy curtains can also help to keep draughts at bay in your home. You may also use clingfilm to build a temporary layer of secondary glazing over your windows for a quick, cheap, and unconventional remedy for draughty windows.
Doors
To begin, ensure that all inside doors are closed to keep the heat in. Draught-proofing strips and draught excluders can be used to seal any gaps around the edges of the door frame, as well as draught excluders on the bottom of doors. Many people make their own, which can be a fun project and an easy way to reduce heating costs.
Fireplaces & Chimneys
Skip this one if you use your fireplace, but if you don't and have an open chimney, there are techniques to reduce fireplace draughts. Why not try blocking a chimney with an inflatable cushion or fitting a chimney pot with a cap?
Floorboards & Skirting
Filling gaps in your skirting or floorboards will keep hot air from escaping; however, because floorboards need to move, use a silicone-based filler.
Upgrade The Thermostat
Your thermostat regulates the temperature of your home by talking with your boiler. When the temperature in your home reaches the temperature you specify on the thermostat, your boiler will turn off until the temperature dips below it again. But have you ever considered how old your current thermostat is?
If you are using an old-fashioned thermostat, you may notice a 3-5°C delay in your boiler turning back on. That may not seem like much, but your boiler will need to heat your home for longer to return to your set temperature, which means it will use more energy.
Choosing to swap to a more current thermostat may be more precise and save you money by reducing energy waste.
Using Smart Thermostat Devices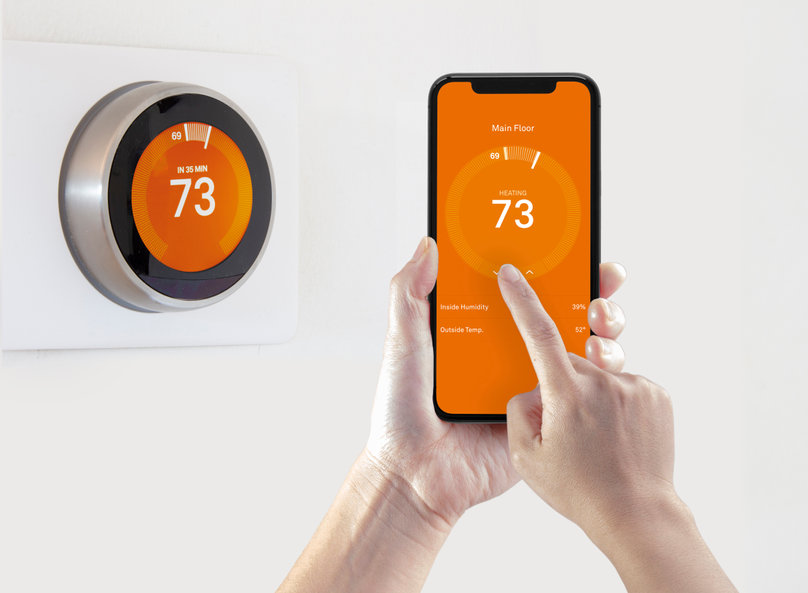 It is a good idea to utilise a SMART thermostat on your property. 
These allow you to programme your boiler to turn on and off at specific times of day, as well as select a different temperature in your home at different times of the day. This means that your home will be heated only when necessary, and you will be able to save money when heating is not required. You can also turn your heating on or off when you are out. So, if you forget to turn it off before you leave for work or want your home to be warm when you get back, it's no longer an issue.
Effectively Timed Heating Schedule
There's no point in wasting energy when you're not at home. When you're cuddled up under a comforter while sleeping, or when you know you're going to be out of the house, you probably don't need your heater on. Attempt to time your heating so that it is warm when you wake up or return home.
Insulation Hot Water Cylinder
If you have a combi boiler, this will not be applicable; but, if you have a traditional or system boiler with a hot water cylinder, this may help you save money on your heating bills.
Hot water cylinders heat and store water and then use it to heat your home or provide you hot water, but have you thought about how much heat yours may be leaking?
Jackets for hot water cylinders are generally inexpensive and simple to install (no need for an engineer). They will assist you in retaining more heat for a longer period of time and will save you from wasting electricity and warming water.
Turn Off Or Unplug Energy-Hungry Appliances
Some appliances and technologies can be energy-hungry (vampire energy)and use energy even when they aren't in use. Chargers, laptops, televisions, game consoles, and even the kettle are likely to be consuming energy that you don't need to use.
So, how do you keep them from draining your energy supply?
Unplugging them or turning off the plugs at the wall could save you a lot of money because you won't be utilising energy that you weren't even aware you were paying for.
So, as we all get used to the rise in energy prices, why not try some of these energy-saving tips? They could be your answer when looking at how to save money on central heating.