Buying a new boiler comes with both the excitement of a brand new system installation, and a new dread of what to expect and which one to choose. There are a plethora of facts to troll through, from prices and complex conversions, so let's delve deeper in to give any buyer the comprehensive guide that they need.

Boilers can often come with very complex pricing systems, mostly because of what they do and of course the gas provider that you choose, but these do not always come hand in hand. For example, your boiler can be bought independently from your gas provider, if you should want. However, if you want to find out more information on the finances behind it all, there are quick and simple online tools that you can use to help you figure this out.

What Types Of Boilers Are There?
Whilst there are a few different types on the market, you will find that the old traditional tanks are dying out. Most often than not, you will want to opt for the new combi boilers, specifically because they offer much more simplicity and efficiency than a traditional boiler. For reference however, these are the types of boilers that you may find throughout a range of different buildings and organisations:

Condensing boiler
Regular boiler
Gas boiler
Electric boiler
Combi boilers are both a high efficiency water heater and a central heating boiler in a single compact unit, making life simple for everyone. Combi boilers heat water directly from the mains when you turn on a tap, so you won't need a hot water storage cylinder or a cold water storage tank in the roof space; therefore always having instant hot water and not having to rely on waiting for the old tank to heat up. A traditional, or regular boiling system relies purely on a tank. Your old water tank may be stored around the home in a number of places, so when you get a combi installed, your old tank is likely going to be removed, freeing up space for you and without any old rickety sounds and clunks as it heats up!

The average prices of a combi boiler is around £1500 – £3000 but this is dependent upon the brand and the type, including its warranty length. Other factors are also taken into consideration, such as the labour that's required; of course if you have a complex system or things need to be rerouted to another area of the house, it's going to cost a little extra. The good thing is however, that it should take no longer than half a day to get it up and running and once you have a brand new boiler, you'll surely be glad you made that decision.

Combi boilers work on gas. Electric boilers do exist, however. Electric boilers work under the same principle as traditional gas boilers, with the only difference being that they use electricity to heat the water rather than gas. Electric boilers use electricity to heat the water in a wet central heating system the same as a gas or oil boiler. The main thing which will affect how expensive your combi boiler is to run is its efficiency, which means that the higher rated the boiler, the cheaper it will be. An A-rated condensing boiler (standard or combi) is likely to be the cheaper option, for example.

How To Pick The Right One & How Much Are They?
When you're looking to choose the right company, you may want to look at the intricacies of what they offer. We are approved installers for all of the mentioned boilers below, and it's good to know that there are minor differences between them all. All of these boilers come with a seven year warranty as standard but it's important to note that a lot of combi boilers last very well upto fifteen years without any repairs or part replacements.

Vaillant ecoFIT PURE 825 combination boiler = £1890 | 7 year warranty.
Vaillant ecoFIT PURE 830 combination boiler = £1990 | 7 year warranty.
Vaillant ecoFIT PURE 835 combination boiler = £2150 | 7 year warranty.
Glow Worm energy 25kw combination boiler = £1790 | 7 year warranty.
Glow Worm energy 30kw combination boiler = £1890 | 7 year warranty.
Glow Worm energy 35kw combination boiler = £2050 | 7 year warranty.
Already you can see a jump in price from the Vaillant ecoFIT PURE 825 and the Vaillant ecoFIT PURE 835. This is down to some small factors that greatly affect the price. For example, the 825 model has a central heating max output of 25kW, whereas the 325 model has a max output of 35kW and with a higher flow rate of 14.4 l/hr. So it takes the efficiency level up a notch as well as the max output.

Again with the Glow Worm you can see the most expensive boiler is a 35kW output. Now this won't greatly affect the heat of your home if you choose the model with a lower output but if you have higher ceilings or a bigger home, you may need extra energy to heat it all evenly.

If you have a regular boiler and wish to convert it by upgrading, you may want to know a little about the costs involved. This can range from anything between £2500 – £4500. Conversions can be complex, there is plenty of intricate work and rewiring to look at, however, if you are keen to upgrade instead, then this is exactly what you will be paying for in simple terms:

The removal of your old boiler and water cylinder
Upgraded pipework, which may need to be rerouted and fed back through the existing system.
The installation of the new combi boiler itself.
The labour of one to two days of work.
When you are converting to a combi boiler, you will need to ensure that you choose the right size and the correct power for your needs. It must be able to meet demands to all areas of function; such as three bathrooms in use at once. The sizing may also depend on this too.

My Home Is Older And I Have A Back Boiler, Can It Be Converted?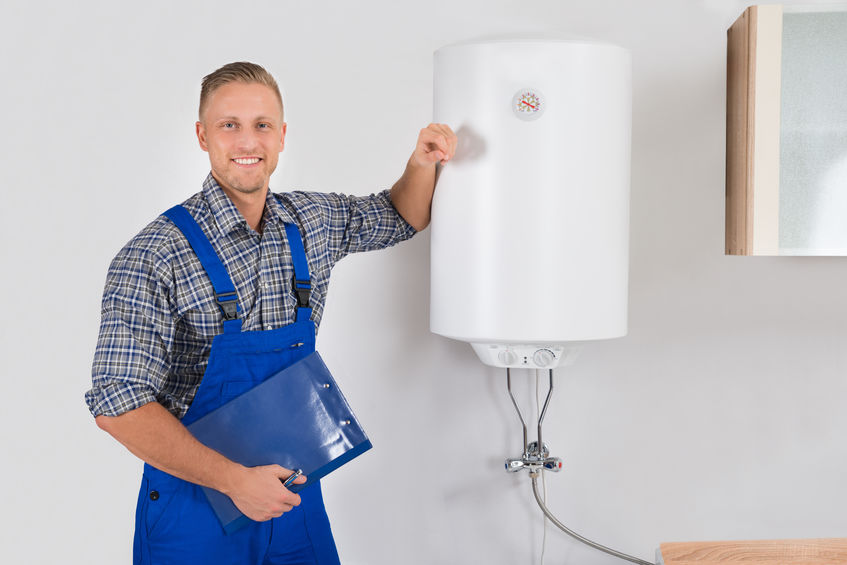 Back Boilers became popular in 1966 with the launch of the original Baxi Bermuda so if your home dates to that time or just after, then you may find one in your home. Back boilers are no longer technically in existence in regards to modern safety standards so the chances are that you will need to have it replaced. If you have this system in your home, you are likely going to need to look at a fee supplement on top to have this converted. A few hundred is the usual rate but it's good to get quotes.

Your entire heating system will be removed and of course the old pipe systems removed which is where some of the labour costs come in as well as the difficulties in reaching these pipes but it is a doable job. If you're unsure about replacing your back boiler with a new make, then here are some top reasons to let go of the past and look to the future:

They can't be repaired anymore if they break down.
You will be paying less in energy costs.
You will dramatically slash your carbon footprint
You will have your hot water on demand
Your home will be safer and modern inline with new safety regulations
It will increase property price
A combi boiler is going to be a massive investment into your home and your safety as well as cutting down on energy costs, because you will no longer have that tank sitting half full with hot water slowly cooling down, having never been used. So the factors of boiler pricing do depend on a number of things, however, these are the main things that you are going to need to budget for.

How much does the boiler cost – as we talked about, the higher the kW and energy outputs, the more expensive as well as the flow rate and size. This will be on average around £1500 but can reach upto £2500.
The labour – the type of job and the placement of your boiler and any rewiring and labour associated is going to up the price and cost anything upto £1500 for the most complex installations. This may include the relocation of your boiler.
Vertical flue cost – every heating system uses flues, and what the flue does is run from the inside of your home to the outside, to release the condensation, you've likely seen them on other people's home when it's chilly out, a huge flow of condensation is released. This costs anything upwards of £300 but no more than £650.
Plume kit – this is an extension that is used on the boiler to ensure that your flue is not too close to any neighbours, if you live in a smaller neighbourhood or a courtyard or where your outdoor space is limited, this will have to be used, by law to comply with the Gas Safe Regulations. This costs around £130.
Warranty costs – you may want to take an extended warranty beyond the seven years granted.
So whilst the price can add up, in the long run you are likely to save a pretty penny. It is believed that with traditional boilers, you're losing £4 of every £10 spent in energy whereas this is dramatically reduced or eradicated in many cases with a combi boiler. Please get in touch with us today for further information on how to get your home up and running with an efficient and eco friendly new boiler system for your home.